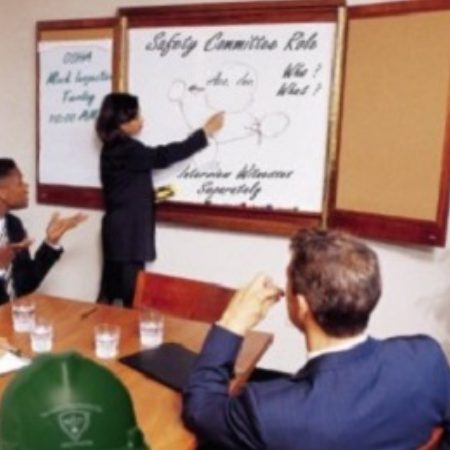 Comprehensive Safety Training for Your Workplace
We offer safety training tailored to the unique requirements of your business and delivered on-site by our training specialists. In addition to highly specialized modules covering in-depth facets of on-the-job safety, our training programs include orientation seminars on OSHA Safety Standards for General Industry (29 CFR Section 1910) and Construction (29 CFR Section 1926).
Other Available Training Programs
Accident Investigation
Hand & Power Tool Safety
D.O.T. Hours of Service Planning
Lifting / Back Safety
Crisis Planning & Management
Personal Protective Equipment
Excavation Standard
Supervisor Safety Training
Forklift Standard
Bloodborne Pathogens
Hazard Communication (HazCom) Standard
Confined Space Standard
Machine Guarding
Ergonomics
Scaffolding Standard
Fire Safety
Accident Prevention
Hazard Assessments
CDL Driver Logging
Lockout/Tagout
Emergency Action Plans
Ergonomics
Safety Committee Training
Fall Protection
These and many other focused sessions are available upon request. We deliver customized safety training that considers each client's particular operational circumstances. Feel free to email us with any questions.